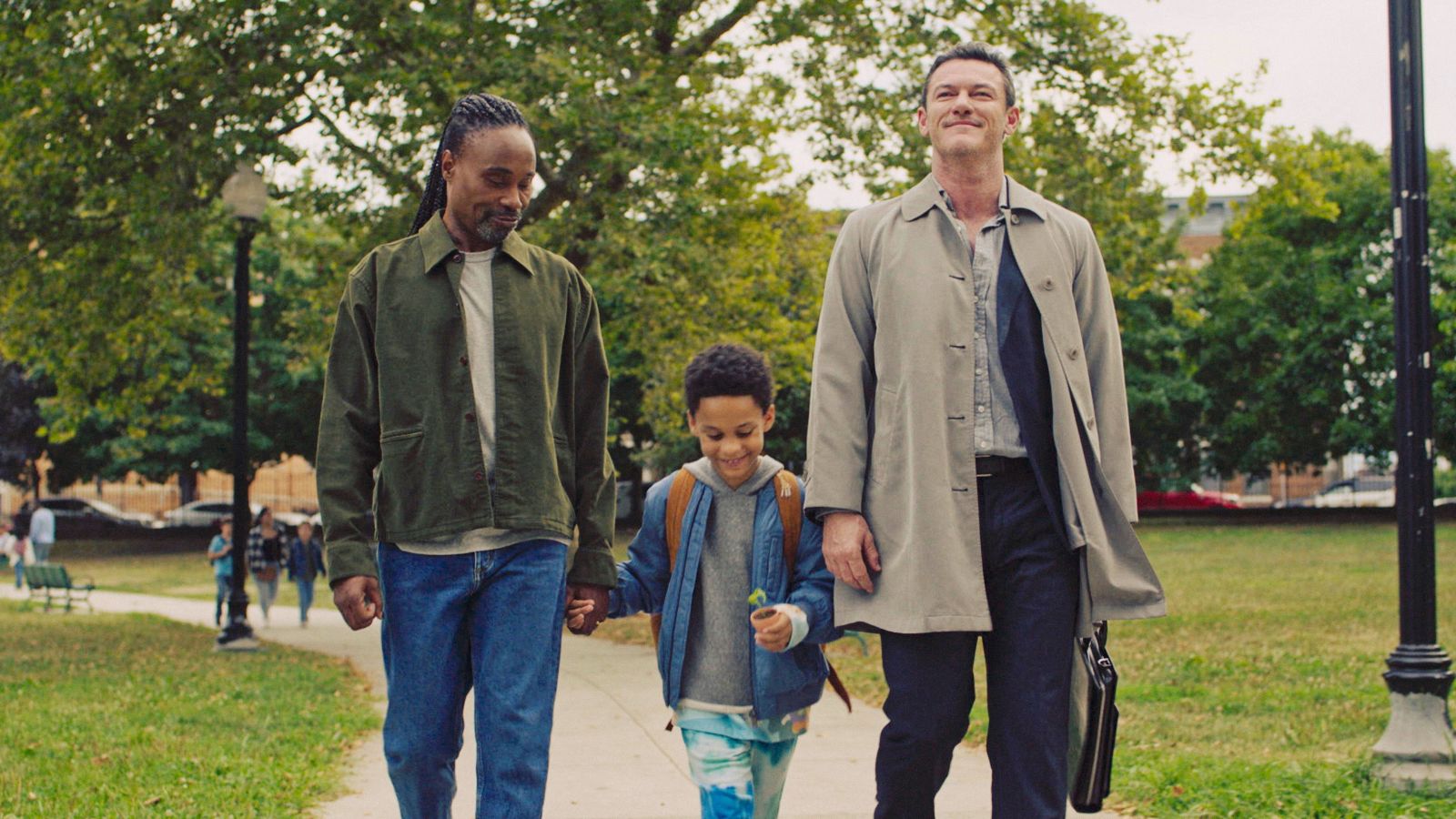 SUNDAY, OCTOBER 1 – 3:30pm – UNCSA ACE Theatre Complex
Directed by Bill Oliver
USA | 2023 | English | 104 minutes | Narrative Feature
Bill Oliver directs a subtle yet unflinching film about a mixed-race New York City couple seeking a divorce. Nicky (Luke Evans) and Gabriel (Billy Porter) star as parents to eight-year-old Owen (Christopher Woodley). A comfortable home life slowly starts to unravel through affairs, dishonesty, mistrust, and loss of love, making for heartbreaking and empathetic viewing. There are no big dramatic moments, just many cathartic realizations as the couple moves through the changing reality of their love.